Lisa Poelle, Early Childhood Education Consultant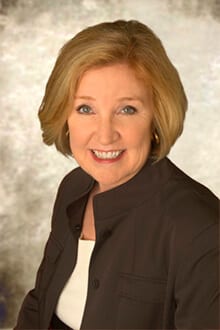 Lisa Poelle has more than thirty years of experience in the field of early childhood and parent education, working on both the west and east coasts. Ms. Poelle has counseled over 1000 families and provided training and technical assistance to more than 150 child care programs on a wide variety of topics. She serves as a private consultant to educators and parents, conducts in-service trainings and webinars, teaches college courses on early childhood education and child care center design, and is a frequent keynote/featured speaker nationwide.
Ms. Poelle collaborated with architects on the design of eight employer-sponsored, developmentally appropriate child care centers in California. In addition to writing the popular book, "The Biting Solution", she has written numerous parenting articles and is a co-author of the book, "Growing Teachers". In addition to early childhood education, she has also been a Work/Life professional, having worked with many large corporations and government organizations, including Time Warner, setting up family supportive programs at the workplace.
In addition to her work as a biting specialist, Ms. Poelle offers a wide variety of other early childhood consulting services to both early childhood programs and parents: consultation to parents on sleep problems, behavior challenging behavior consultation for individual children, staff professional development, group and individual parent education sessions, classroom and playground design, keynote speaking, and assistance with NAEYC Accreditation. Ms. Poelle has served as a Devereux Early Childhood Assessment Mentor, as well as being a supervisor of undergraduate student teachers and an adjunct professor for the City University of New York. For three years, she served on the governing board of the New York City Association for the Education of Young Children and she received the Champions for Children Award as Member of the Year in 2014 from New York State AEYC. Her course, The Biting Solution, has been conducted multiple times at the prestigious Bank Street College. Ms. Poelle holds a degree in Early Childhood Education, a teaching credential in Adult Education, and a Master's Degree in Human Development from Pacific Oaks College in Pasadena, California. She resides in New York City with her husband, Mark. They have two grown sons.
Lisa can be reached directly at: [email protected] or 646-596-7642.